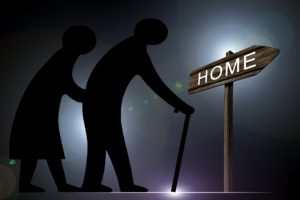 A few weeks ago, Wynnewood PA geriatric care manager, Mimsye Katz posted in her Linkedin feed about an article appearing in the New York Post and New York Times. It explained how "Guardians can sell the assets and control the lives of senior citizens without their consent—and reap a profit from it."  [click the link to the full article]. Shortly thereafter, the article was also cited and discussed in an ABA-sponsored user group of solo practitioner attorneys. The consensus of the Pennsylvania lawyers who participated in the discussion was that it might happen in other states, but it could never in Pennsylvania.
The next day, reading up on Pennsylvania cases, I saw the case of  Estate of Phillips, Court of Common Pleas of Philadelphia, decided on Aug 28, 2017 (PICS Case 17-1419). Apparently, the Philadelphia Corporation on Aging tried to invoke a guardianship on an unwilling senior who already had people caring for her under her Power of Attorney. The court, in its decision, said…"Where a petitioner for guardianship relied on hearsay evidence, the family of the respondent was providing her with care, and the respondent herself testified lucidly about not wanting or needing a guardianship, the court properly denied the petition for guardianship brought by Philadelphia Corporation of Aging." It seems that the witnesses brought by PCA relied on hearsay about Ms. Phillips medical condition, but never obtained or reviewed her medical records. Based on Ms. Phillips detailed testimony and her family's willingness to care for her, the court held the petition for guardianship brought by Philadelphia Corporation of Aging should be denied.
I recognize that some of my readers may have been involved in that case and that courts sometimes report an opinion in a way that makes them look good. If any readers have additional information about the case, please add it in the comment section.
Assuming the worse, is there any way to prevent something like this? We draft plenty of Power of Attorney forms in our office, and we always suggest that the agent keep a copybook or journal listing all of the events and tasks performed for the senior. This way, if any outside agency or third party makes an accusation that the agent is neglecting or stealing from the senior, there is some proof and documentation of what they did. Any agent acting under a Power of Attorney for a senior may want to follow suit, so they are not "fired" and replaced by a guardian.
I intend this to be a conversation, so if you have anything to add, please comment below!
Bob Gasparro,Esq.